Endoscopy services now available at Edward-Elmhurst Health north location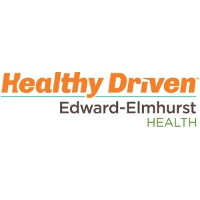 Elmhurst Clinic physicians are now providing endoscopy services at the recently opened Edward-Elmhurst Health Center at 755 N. York St., on the north side of Elmhurst.
Elizabeth Sack Barczyn-ski, MD; Christopher Boutin, MD; Michael Greenspan, MD and Patrick Lynch, MD, all board-certified gastroen-terologists, are providing a full range of endoscopic ser-vices, including screenings to diagnose and procedures to treat gastrointestinal condi-tions. To schedule an ap-pointment, call (331) 221-9003.
The $3.1 million Center opened in September with Elmhurst Clinic and Elmhurst Memorial Medical Group physicians who specialize in family medicine, internal medicine, obstet-rics/gynecology and gastro-enterology. The 13,000-square-foot, single-story building includes 10 exam rooms, one procedure room, an endoscopy suite and four pre-procedure/post-recovery rooms.
For more information and to schedule an appointment with any of the physicians at the North Elmhurst location, visit EE-Health.org/NorthElmhurst.