Elmhurst Park District coming events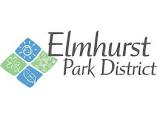 Hula dance classes begin at The Abbey this fall
Hula is gentle form of exercise that stretches the body and helps soothe the mind. Elmhurst Park District invites those 50 and up to participate in a weekly Hula Dance class at The Abbey. Hula adapts to all body types and physical limitations. Learn a choreographed dance while practicing the soothing hand and arm motions of hula. No prior dance experience necessary. Fee is $54 residents/$59 non-residents. Class meets on Tuesdays, Oct. 17-Nov. 21 from 10-11 a.m. To register, call (630) 993-8901 or visit epd.org.
Challenge your mind at brain games
Come to The Abbey on Tuesday, Oct. 10 from 10-11 a.m. to exercise your most important muscle – the brain. Participants will engage in a variety of fun and challenging activities led by memory care specialist Patti Terkovich from Autumn Leaves of Glen Ellyn. You'll be surprised at how fun it can be to exercise your brain! Pre-registration is recommended. Free to Abbey members, $5 for residents and $10 for non-resident/non-Abbey members. Call The Abbey at (630) 993-8193 to register or visit epd.org.