Ahn-Lee combination leading way for Timothy Christian girls tennis team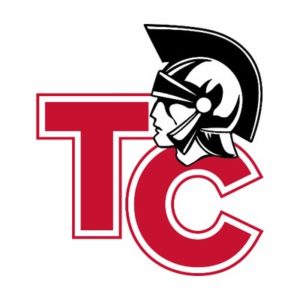 Duo was a combined 46-2 through late last week.
By Mike Miazga
Correspondent
The Timothy Christian girls tennis team has itself quite a 1-2 punch in the form of junior Abygale Ahn and freshman Cassandra Lee.
Through late last week, Lee had a 27-1 record, while Ahn, who also plays on the girls volleyball team, had a 19-1 mark.
"Cassandra and Abygale have cruised through competition, whether it is singles or doubles," said Timothy coach Keith Mills.
Timothy was 9-8 overall and 4-0 in Metro Suburban Conference Red Division action through late last week. The Trojans recently lost 4-1 to Fenwick in non-conference action and also scored MSC Red wins over Ridgewood and Elmwood Park by 5-0 counts.
Lee and Ahn each went 5-0 at the recent 32-team Lockport invitational.
"In dual meets we are undefeated at first singles with either Abygale or Cassandra," Mills noted. "They both are hitting the ball extremely well and are looking forward to the state tournament."
Second singles, Mills added, has been a rotating group of players in that spot led by junior Abby Carstensen, who recorded a recent solid 6-4, 6-0 win over Providence Catholic.
On the doubles front, the No. 1 position has only one loss rotating between Ahn and Lee. That duo teamed up at first doubles against Fenwick and recorded a 6-0, 6-1 victory that Mills labeled winning "in impressive fashion."
Senior Anna Thompson has been a mainstay at No. 2 doubles with either Avy Traux or Carstensen. "They have had steady improvement over the last three weeks," said Mills, who had Traux and Lee at No. 1 doubles and Thompson and Carstensen at No. 2 doubles at the recently completed MSC Red tournament.
Jill Bury and Ellie Jarzombek have played most matches at No. 3 doubles and headed into the conference tournament with a 4-0 record.
"We are playing well together regardless of partners," said Mills, whose team had No. 1 seeds in four of the five divisions at the MSC Red meet. "We are playing more aggressive and learning from mistakes and correcting them during matches."
Mills lauded the recent efforts of Truax and Gabi Silvia. "Avy has improved her doubles play and has really helped our doubles lineup," he said. "Gabi Silvia is an unsung player who has alternated between singles and doubles and is beginning to earn some wins for the team."
Timothy had a non-conference match scheduled earlier in the week with Trinity and will then host a Class A sectional this weekend.