Addison Trail's Morris, Gagliano qualify for golf sectionals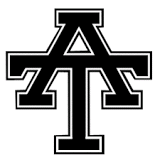 Blazers football team loses to Hinsdale South.
By Mike Miazga
Correspondent
Addison Trail junior Blaise Morris was the team's lone sectional qualifier out of the recent Class 3A Elk Grove regional at Fox Run Golf Links in Elk Grove Village.
Morris shot an 83 to qualify as an individual. Addison Trail finished seventh as a team with a 362 score.
Morris competed earlier this week in the Class 3A New Trier sectional at Winnetka Golf Club for a chance to advance to the Class 3A state finals.
Addison Trail girls golf
The Addison Trail girls golf team finished 10th at the recent Class AA Elk Grove regional at Fox Run Golf Links. The Blazers shot a 492 team score.
Senior Sara Gagliano was the team's only individual to advance to the sectional round. She shot a 92 for 18 holes at Fox Run.
Gagliano competed earlier this week in the Class 2A Wheaton Academy sectional at Pheasant Run in St. Charles for an opportunity to advance to the girls' state finals tournament.
Also contributing for the Blazers in Elk Grove Village were Victoria Toay, Mikaela Olvera and Maria Chavez.
Addison Trail football
The Addison Trail football team lost 23-15 in Darien to Hinsdale South in a Week 7 West Suburban Conference Gold Division contest.
Addison Trail led 7-6 after the first quarter thanks to Jacob Grygo's touchdown reception. Hinsdale South led 6-0 at one point.
However, Hinsdale South scored 10 points in the second quarter to take a 16-7 lead into halftime.
Both teams were scoreless in the third quarter. Hinsdale South scored a touchdown in the fourth quarter to take a 23-7 lead. An Addison Trail touchdown and two-point conversion accounted for the final margin.
The loss dropped Addison Trail to 2-5 overall and 0-4 in WSC Gold Division action. The loss officially eliminated Addison Trail from playoff consideration.
Addison Trail, which has lost five games in a row, returns to action Friday at home when it hosts Morton in a Week 8 contest.