Mike Ditka to present 'On Leading and Winning'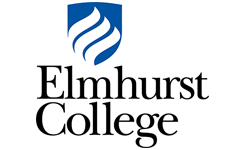 Legendary Bears coach to present Roland Quest Lecture
Mike Ditka personifies toughness and drive, whether as the fearless leader of the 1985 NFL Champion Chicago Bears or the head of a business empire. With 40 years in the NFL and Super Bowl wins as a player, assistant coach and head coach, Ditka has parlayed his signature image into an unmistakable brand that has defined his work as a national sports commentator and successful restaurateur.
On Thursday, Oct. 19 at 7 p.m., Ditka will share what he's learned over a lifetime of commitment to the fundamentals—and the victories that resulted—when he presents 'On Leading and Winning', part of the Roland Quest Lecture Series at Elmhurst College.
Mike Ditka is a three-time Super Bowl champion, playing on the Dallas Cowboys Super Bowl VI team, as well as winning as an assistant coach for the Cowboys in Super Bowl XII, and coaching the Bears to victory in Super Bowl XX. He was named to both the NFL's 50th and 75th Anniversary All-Time Team, and is a member of the Pro Football Hall of Fame.
Ditka is the only person to have participated in both of the last two Chicago Bears' championships, as a player in 1963 and as head coach in 1985. In his first year in the NFL, he caught 56 passes for the Chicago Bears and earned Rookie of the Year honors. Twenty years later, he returned to the Bears as head coach, guiding the team to six NFC title games and a Super Bowl victory.
Known by the nickname "Iron Mike," which he said comes from his being born and raised in a steel town in Pennsylvania; he is a TV sports analyst and the owner of several popular restaurants around the country.
'On Leading and Winning' will begin at 7 p.m. on Thursday, Oct. 19, in Hammerschmidt Memorial Chapel, on the campus of Elmhurst College. Admission is $10 for the general public and free for Elmhurst College students, faculty, staff and alumni. Tickets available at elmhurst.edu/tix. For more information, call (630) 617-5186.