AAUW announces Oct. meeting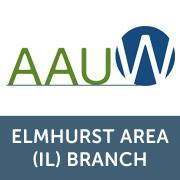 Area Branch will host its monthly meeting on Wednesday, October 11th at 7:00pm at the Elmhurst Public Library. Elmhurst author and AAUW branch member, Barbara Deane, will speak about her new book, On the Homefront, and about the unique and important roles women assumed during WWII.
This program is free and open to the public. Registration is not required. For more information, please visit aauwelmhurst.org or email info@aauwelmhurst.org.