Elmhurst Community Calendar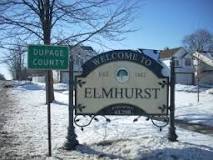 Pick of the Week – The event NOT to be missed…
Saturday, Aug. 5 — Park District hosts Kite Fest
From 11 a.m.-2 p.m., the Elmhurst Park District's will hold its annual Kite Fest in Berens Park, where the skies will be alive with kite stunts and tricks done by the Midwest's best professional kite flyers. Kids can look forward to free kite building (free kites for the first 200 kids), a candy drop and hula hoop contest. Feel free to fly your own kites during open fly times. Food trucks will be on the scene from from Barbeque Jim's Catering, Créme of the Crop, Cupcakes for Courage, The Fat Shallot and The Tamale Spaceship. Presenting sponsor Edward-Elmhurst Health.
Thursday-Sunday, Aug. 3-6
The AAUW Elmhurst Area Branch is hosting its annual Used Book Sale at Lincoln Elementary School, 565 S. Fairfield Ave. Hours are: Thursday, Aug. 3 from 6-9 p.m. Preview sale—$10 admission; Friday, Aug. 4 from 9 a.m.-8 p.m.; Saturday, Aug. 5 from 10 a.m.-3 p.m.; Sunday, Aug. 6 from 12-3 p.m.—Bag Sale $10.
Wednesday, Aug. 9
Participants in the Elmhurst Historical Museum's Family Fun Series' Wacky Sports Promotions event from 10:30 a.m.-12 noon at the Elmhurst History Museum, 120 E. Park Ave., will learn about how Disco Demolition Night was one of many promotions that have attracted and entertained audiences at sports events for years, including promotions that worked … and those that didn't.  Participants will plan their own crazy promotional event and design their own t-shirt and buttons.  Limit: 40 participants. Appropriate for kids age 5-12 accompanied by an adult. Cost per child: $5 for members, $7 for nonmembers. Info: Call 630-833-1457 or elmhursthistory.org
Friday, Aug. 18
ECAF will hold its annual golf outing at White Pines Golf Course in Bensenville. At the dinner following golf, Joe Schamberger will be ECAF's Friend of the Children award. For more information or to sign up to play, visit ecaf4kids.org.
Thursday, Aug. 24
The Elmhurst League of Women Voters will celebrate its 85th anniversary with public reception at Wilder Mansion, beginning at 6 p.m. There will be complimentary appetizers and desserts as well as non-alcoholic beverages. There will be a cash bar as well. Please RSVP to Katie Marsico, katieelzabethmarsico@gmail.com.
Ongoing programs:
• Now through Oct. 8, the Elmhurst History Museum hosts Disco Demolition: The Night Disco Died. It started as an off-beat baseball promotion called "Teen Night" designed to sell tickets at Comiskey Park and gain listeners for a fledgling FM radio station—until it devolved into one of the most infamous events in Chicago's rich baseball history. Disco Demolition Night exploded on July 12, 1979 in the middle of a White Sox doubleheader and it remains one of the city's most controversial sports history moments. Media sponsor: WLUP-FM. At Elmhurst History Museum, 120 E. Park Ave. Free admission. Info: elmhursthistory.org or 630-833-1457
• A support group for family caregivers of older adults meets the second and fourth Thursdays of every month from 6:30-8:30 p.m. at the Elmhurst Public Library's second floor study room. (Not an Elmhurst Library program.) Info: (630) 833-9665.
• The Elmhurst American Legion, T.H.B. Post No. 187, hosts a fish fry every Friday night from 6-8:30 p.m.  New York steaks are available first Friday of the month. Musical entertainment follows. Karaoke on the second Friday of each month.  Bingo on Wednesdays, starting with Early Birds at 6:45 p.m.  Info: 630-833-7800.
• TOPS—Take Off Pounds Sensibly—meets on Friday mornings at Grace Lutheran Church 950 S. York Road, Bensenville. Weigh-in at 9:30 a.m., meeting from 10-11 a.m. Info: email Millie at johnreiter@sbcglobal.net