IC Catholic Prep to introduce Godinez as new girls soccer coach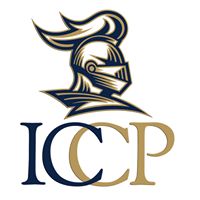 Former coach Schergen reflects on Knights' breakthrough season.
By Mike Miazga
Correspondent
Just prior to press time, incoming IC Catholic Prep president Tom Schergen announced the school was scheduled to introduce Tony Godinez as its new head girls soccer coach.
Godinez will replace Schergen, also the school's former athletic director, who was recently promoted to the school's president position.
Godinez most recently was the head girls coach at Queen of Peace High School in Burbank and also is the head boys coach at Mt. Carmel High School in Chicago where he teaches Spanish. He will continue in his Mt. Carmel roles.
Schergen also revealed the school is close to naming his replacement as athletic director.
Additionally, IC Catholic Prep's new president took time to reflect on the 2017 girls soccer team's memorable season that saw it go 21-7 overall and finish fourth in the state in Class 1A. The Knights broke the school record for most wins in a season.
On the individual front, Tessa Langan broke the single-season school goal-scoring record with 32. The previous mark was 28.
The Knights placed four players on the all-Metro Suburban Conference Blue Division all-conference team. That group includes Langan, Tess Reardon, Grace Fuller and Olivia Hurt.
Langan also was named to the coaches' association all-sectional team, while Fuller and Hurt were honorable-mention all-sectional selections.
"We're still on Cloud 9 about the season," said Schergen. "It was a magical season. It was a season that always will be remembered in IC Catholic Prep history. It's the first girls' soccer team trophy in school history and they will be the first to have a banner in the gym. We used the word breakthrough so many times this season, but that's what we did. They came back with a trophy, set the record for most wins, and the list goes on and on with things they have accomplished as a group. They have created big shoes to fill for any group. We're losing eight seniors and they gave us a lot of leadership."
At the same time, Schergen said the program is in good shape going forward. "There is a lot of talent returning," he said. "They are set up for years to come. The big question will be who is going to take on those leadership roles? That's the question you have to ask when you lose that many leaders. I told them after the third-place game at state that it's who you are as individuals that makes up the great group of girls as a whole. It's how they went about representing themselves and the school. This was the perfect group to represent IC Catholic Prep."
Schergen also mentioned that 21 of the 26 girls on the roster played multiple sports this past school year.
"We have multi-sport athletes here," he said. "This team is built on girls playing multiple sports. They are great athletes and great individuals who came together as a group, set their minds to something and achieved it. It shows what hard work and perseverance does when you stay on course and stay to the goal you have in mind."