IC Catholic Prep softball team reaches Class 2A final eight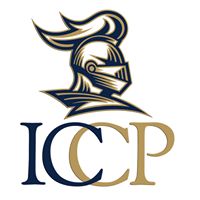 Knights place three on all-conference team.
By Mike Miazga
Correspondent
The IC Catholic Prep softball team reached the Class 2A supersectional round where it recently lost to Beecher at Rosemont Stadium, the home of the professional Chicago Bandits softball team.
Along the way in the postseason, the Knights won regional and sectional titles. IC Catholic Prep finished the year 21-13 overall and went 7-5 in the larger-enrollment Metro Suburban Conference Blue Division.
"We came out and played really well against Beecher," said Knights coach Frank Reaber. "We had been playing really well defensively up until that game."
IC Catholic Prep jumped out to a quick lead early thanks to Josie Lytton's two-run homer. In the bottom of the first inning, Beecher's first two hitters were retired before a walk, a single and a pair of errors helped tie the game at 2-2.
The Knights went back on top 3-2 in the third innings when Emma Lytton was hit by a pitch and scored on Natalie Murillo's RBI double down the left-field line."
Beecher took the lead again at 4-3 in the fourth, scoring both runs after two outs. "There were a few hits and an error, but again they scored after two outs," said Reaber.
Beecher then blew the game open in the bottom of the sixth with six runs. "We're down only 4-3 in the bottom of the sixth and then the wheels kind of came off," said Reaber. "They had a couple hits and we made four errors and that opened the floodgates. Beecher is a very good hitting team. You can't do it against them giving up six runs."
The Knights' final run came in the top of the seventh when Josie Lytton led off with a triple and scored on a single.
"It was close through six innings, but it's a different game because of one bad inning," said Reaber. "We played a great game, but had one bad inning. You can't win ballgames making five or six errors."
Josie Lytton finished the game with a triple, single, home run and a walk. "Josie hit the ball extremely well," said Reaber. "We did a lot of really good things against Beecher. Emma Lytton caught one in right that they hit real low and she came up and nailed a runner at home—she threw it to her sister (Josie). Dani Murillo had two great catches in left field and I thought Kayla Faber-Cournane pitched a good game."
Earlier in the playoffs, Faber-Cournane pitched shutouts against Regina and Westmont. "Kayla pitched very well in the playoffs," said Reaber. "She pitched a lot of innings this season. I'm very proud of her."
Faber-Cournane, Kaitlyn Falduto and Josie Lytton were named to the all-MSC Blue team.
"Losing Kaitlyn Falduto to graduation is going to hurt," said Reaber. "She is one of our captains, our leadoff hitter and our shortstop."
Reaber noted at one point in the season the Knights were 10-10 overall.
"We moved some kids around at the beginning of the season," he said. "The first 10-13 games, we were moving them all the time to see what the best lineup was. We had our best lineup at the end of the year."
Reaber also was pleased with Brooklyn Campos' play at third base. "She did a good job over there," he said.
Overall, Reaber was extremely pleased with how the season unfolded. "It was a really good season," he said. "After we lost to Lisle, the girls got refocused and started having more fun. They are excited how far they got this season. We went 11-3 at the end of the year and two of the losses were to Sterling and Morrison in our tournament at IC. Sterling is a big Class 3A powerhouse and Morrison made it downstate. We're looking forward to next year. Kayla is only a junior and is back and Dani Murillo will back her up next year. We had seven freshmen and sophomores in that supersectional game and you could see there was a little pressure, but that's only going to help us next year. I think nine of the 10 girls coming back are playing travel ball and six of them had a travel practice (last Thursday). We lost on Monday and they were back at it Thursday. This was a fun group that got along real well all year. They had a lot of fun and they wanted to win and they wanted to do good."