Willowbrook baseball team wins pair of games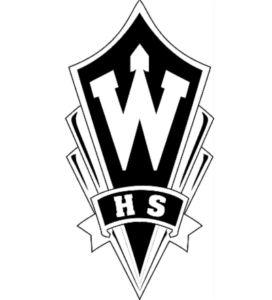 Warriors improve record to 9-1 overall.
By Mike Miazga
Correspondent
The Willowbrook baseball team continued its winning ways last week with a pair of victories against Leyden and Hinsdale Central.
The Warriors downed Leyden 8-7 in a West Suburban Conference Gold Division game. The Warriors led 8-0 after four innings thanks in part to a five-run fourth inning and then held on after Leyden made a seven-run comeback attempt.
Ben Espinoza went 2-for-4 with two runs scored and an RBI. Jon Kelso was 3-for-3 with three runs scored and an RBI. Kyle Ferguson went 1-for-3 with an RBI. MJ Ranieri was 1-for-2 with an RBI. Trevor Jaloszynski went 1-for-3 with a run scored and Ryan Mintz went 1-for-2 with a run scored and an RBI. Jaloszynski, Ranieri and Espinoza each had a double, while Kelso tripled and stole two bases.
Alec Michaelson was the winning pitcher. He went four innings and allowed two hits, no earned runs and fanned nine. Vince Ruchala earned the save.
The Warriors then recorded a 10-5 WSC crossover win against Hinsdale Central in a game where they pounded out 11 hits.
Willowbrook led 3-2 heading into the bottom of the fourth and then scored seven runs over the fourth and fifth innings to take command.
Espinoza was 2-for-3 with a run scored and two RBI. Kelso had a hit, two runs scored and an RBI. Kyle Ferguson was 3-for-4 with two RBI. Jaloszynski went 1-for-3 with a run scored. Michaelson was 1-for-2 with two runs scored. Mike Dembowski went 2-for-4 with two runs scored and an RBI. Dan Gusel scored a run and drove in another. Michaelson and Espinoza each had doubles, while Jaloszynski and Kelso each tripled.
Ferguson, Kelso and Espinoza each stole a base.
Jack Nilles was the winning pitcher in relief. He went 2 2/3 innings and allowed four hits. Mintz started, while Will Hines and Scott Kohrt also pitched. Kohrt had three strikeouts in two innings.
In the JV game against Hinsdale Central, Willowbrook won 4-3 after erasing a 3-0 deficit in this five-inning contest.
Mason Kamp and MIntz each had two hits. Mintz drove in the game-winning run in the bottom of the fifth. Jaloszynski was the winning pitcher in relief. He struck out two in an inning of work. Eric Grunst and Brandon Shissler also pitched.
The two wins last week pushed Willowbrook to 9-1 overall.
Willowbrook coach Vice Wisner continues to see his team play well, dialing back to a previous WSC crossover 3-2 loss to Oak Park-River Forest to make a point.
"The Oak Park game was really well-played," he said. "They had five hits and we had seven. We hit the ball all over the place right at them. They made three or four phenomenal catches. The wind was blowing out. It was a 2-1 game at one point and we put some pressure on. We gave up a homer and then battled back. We had second and third the last two innings. Jon Kelso, who has been our best hitter, hit a line smash to a kid in center field in the seventh inning. We hit the ball well."
Wisner noted Willowbrook came close to invoking the 10-run rule in the conference win against Leyden.
"We had runners on second and third and a base hit would have made it 10-0," he pointed out. "We let up a little bit and Leyden didn't. Leyden inched back slowly. Vince Ruchala got a groundball double play and a strike out with the bases loaded in the seventh and got a high-pressure save. I thought we played very well, but Leyden doesn't give up. We took our foot off the gas a little and Leyden took advantage of that."
Wisner also has been pleased with the way his team is moving runners along on the base paths. "We are getting guys on and moving them over," he said. "We are hitting the ball and putting it in play and making the other team make a play. Plus, our pitching has been very good. Alec Michaelson has given up one earned run the entire year and is 3-0. He's pitched really well."
Willowbrook was scheduled to open a three-game WSC Gold series earlier in the week against Morton. This year, the WSC has gone to having conference series played during the week and switching the WSC crossover games to Saturday with a JV game that follows.
"I like the switch, but it doesn't leave a lot of room for makeups if games get rained out," said Wisner. "If you do get rain, you are going to play a lot of games in a short amount of time. I think we have a stretch coming up where we play eight games in nine days. I also like that Saturday now includes a JV game. That means every week every kid is going to play seven innings somewhere."