One injured in house fire on Park St.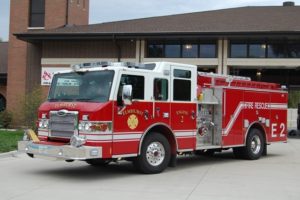 Home now uninhabitable; incident under investigation
By Dee Longfellow
For The Elmhurst Independent
According to a release issued by Police Chief Thomas K. Freeman, there was a structure fire in the early morning hours of Sunday, April 16 on E. Park St.
At approximately 2:49 a.m., the Elmhurst Fire Department responded to the report of a structure fire in the area of Huntington Lane and Park Street. The confirmed address was in the 400 block of East Park Street. Fire companies arrived on the scene and found a split level single-family home with fire and smoke showing.
Four people resided in the home at the time of the fire. All four people evacuated the home; however, one adult male suffered burns to approximately 40% of his body. He was treated at the scene by paramedics and transported to Loyola Hospital's burn unit.
Freeman said the home is uninhabitable and the cause of the fire remains under investigation.