IC Catholic Prep girls soccer team defeats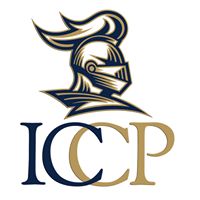 Hurt leading the team in goals.
By Mike Miazga
Correspondent
After a couple of tough contests, the IC Catholic Prep girls soccer team got back in the win column with a 5-1 non-conference decision against Evergreen Park.
Tessa Langan, Grace Fuller, Olivia Hurt, Kaitlyn Grady and Sophie Zanoni each had a goal. Fuller had two assists, while Hurt and Grady each added an assist.
Earlier, the Knights dropped an 8-0 Metro Suburban Conference Blue Division game to defending Class 1A state-champion Wheaton Academy and also lost 3-2 to Riverside-Brookfield in another Blue Division game.
The win against Evergreen Park pushed IC Catholic Prep to 7-3 overall.
"Wheaton Academy always is a tough one," said IC Catholic Prep coach Tom Schergen. "They are very good and they are probably just as good, if not better, than when they won the 1A title. Wheaton Academy is in 2A now so we don't have to see them again."
In the Riverside-Brookfield game, R-B led 1-0 before Hurt hit a free kick into the upper corner of the net from 25 yards out to tie the game.
"R-B put two away to make it 3-1 and then we scored with 20 minutes left. The last 20 minutes it was press, press, press," said Schergen. "We couldn't get that last goal. We had about a week-and-a-half off for spring break and I think that affected us a little bit."
Fuller had IC Catholic Prep's other goal against R-B with an assist coming from Demitra DelFiacco.
Through the R-B game, Hurt was leading the team in goals with 10, while Langan had nine.
"I definitely like our energy and intensity we bring every game," said Schergen. "Against Wheaton Academy it was 2-0 at halftime. We brought the intensity to the game in the first half. They were better-skilled than us, but we were able to hang with them there. We know that energy and intensity won't be missing. The girls will play hard. We're still working on fixing some small things, but I really enjoy the intensity they bring."
Schergen also likes how the team's newer players have familiarized themselves with their teammates and the system. "We have some freshmen who are new to the team and they are becoming pretty acclimated and playing significant minutes," he said. "They have blended in well with the rest of the team."
Schergen said another bright spot on the team has been its goalkeeping with Gabby Smola and Rochelle Spizzirri splitting time at the position.
"Compared to last year it's been leaps and bounds," he said. "Both of them have helped solidify our back line. They have three shutouts in (10 games). They have done a nice job back there and deserve a lot of credit."
Schergen said the end game for the Knights is to be on the top of their game once the IHSA postseason hits.
"Our big goal and big picture is the postseason," he said. "We want to be playing at the top of our game at that point. We're going to use these next couple weeks to prepare for that and to prepare for the Adidas Tournament of Champions that we will play in out in Iowa. We want to be playing at a high level and make sure we turn in a good performance there."
IC Catholic Prep heads to Iowa April 28-29 and then will host both regional and sectional tournaments.
"We're pretty excited about hosting," said Schergen. "We seem to play pretty well at home. We're excited about having home field and not having to travel to play in the playoffs."