IC Catholic Prep baseball team wins two games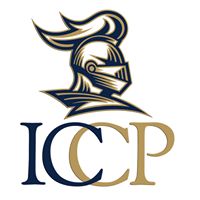 Knights close out busy week 2-3
By Mike Miazga
Correspondent
The IC Catholic Prep baseball team kept itself plenty busy with five games last week.
The Knights opened the week with a 4-3 Metro Suburban Conference Blue Division loss to Wheaton Academy.
IC Catholic Prep led 3-1 after four innings, but Wheaton came back to score three runs in the sixth inning.
Trey Morris, Brendan Russ, Austin Reed, John Hoffman, CJ West and Matt Sutton each had a hit. Reed, Hoffman and West scored a run each, while Sutton drove in two runs. Reed had a double and stole two bases. Hoffman and West each had a stolen base.
Russ was the losing pitcher. He allowed six hits and struck out four over six innings.
The Knights came right back the next day and earned a 2-1 win over Wheaton Academy in Elmhurst. IC Catholic Prep trailed 1-0 heading into the bottom of the first and scored two runs in their half of the frame to take a 2-1 lead, which would hold for the rest of the game. Both teams had six hits.
Morris had two hits, a run scored and an RBI for the Knights. Reed had a run scored and a hit. West had an RBI. Hoffman went 2-for-3 with an RBI. Christopher Slowinski had a hit. Morris and Reed each stole a base.
Reed threw a six-hit complete game. He allowed only the one earned run and struck out seven to pick up the win.
The Knights then won a MSC crossover game by a 3-0 count against Guerin Prep in a game played at Triton College.
The Knights had eight hits and took a 2-0 lead after the first inning.
Sutton had a hit and a run scored. Morris went 2-for-3 with two runs scored. Reed went 1-for-3 with an RBI. West had a hit, as did Joey Salvi, who also drove in two runs. Slowinski added a hit of his own. Salvi and West each had a double. Reed and Sutton each had a stolen base.
West was the winning pitcher. He went the first six innings and scattered three hits, while striking out five. Andrew Falduto pitched the seventh inning and struck out two to pick up the save. West and Falduto did not walk any batters and IC Catholic Prep committed no errors in the game. The two needed only a combined 78 pitches to throw the shutout.
IC Catholic Prep then dropped a non-conference doubleheader to Evergreen Park. The Knights lost the opener 2-1. Morris, Reed, West and Falduto had a hit each and Salvi had two hits. Falduto drove in the team's only run. Salvi had a double among those two hits.
Salvi pitched the first five innings and allowed only six hits, while striking out three. Alfonso Cepeda pitched the sixth inning and struck out a batter.
In the finale, IC Catholic Prep lost 11-4. Sutton went 2-for-3 with two runs scored. Morris was 2-for-4 with two runs scored and an RBI. Reed had an RBI. Hoffman went 2-for-4 with two RBI. Falduto had one hit. IC Catholic Prep stole 10 bases in the game. Sutton had three steals, while Hoffman, Moris and Salvi each had two. West stole one base. Cepeda picked a runner off from the mound.
Falduto, Slowinski and Cepeda pitched and combined to strike out seven Evergreen Park batters.