Council Capsules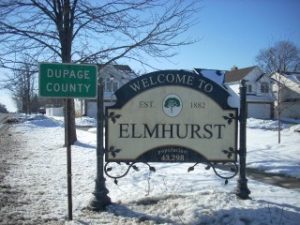 Here's what's going on at Elmhurst City Council
By Dee Longfellow
For The Elmhurst Independent
The following items were passed by consent by the Elmhurst City Council on Monday, April 17:
• Diana Riekse, Andy Joseph and Thomas Marcucci were reappointed to the City of Elmhurst/City College Commission for terms to expire April 30, 2019.
• Jackie Tamer and Patty McKernan were reappointed to the Commission on Youth for terms to expire April 30, 2020.
• Maryann Gorski and Trish Hall were reappointed to the Economic Development Commission for terms to expire April 30, 2020.
• Frank Mushow was reappointed to the Zoning & Planning Commission for a term to expire April 30, 2022.
• Two change orders, one for $7,000, a second for $15,944, were approved to Intelligent and Construction Solutions of Chicago for professional engineering services for the north industrial lift station.
• Council approved the purchase of a 2017 trailer-mounted hydro seeder for $73,630.
• The purchase of a Ver-Mac PMC-320 RT message board trailer was approved for $30,000.
• York Street Phase I & II Engineering Services from B&M were approved in the amount of $69,989.
• The installation of a chiller piping system at the police station was approved for an amount not to exceed $50,950.
• The Elmhurst Chamber of Commerce & Industry's request to hold the Memorial Day Parade was approved. It will take place on Monday, May 29.
• The August 2017 renewal of the City's electric aggregation program was approved. Also approved was a contract with NIMEC for electric aggregation consultant services.
• Council approved a conditional use permit to allow Verizon to add an antenna of 50 feet to an existing cellular tower.