City, College Recycling Extravaganza coming April 29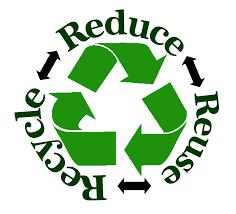 The City of Elmhurst is partnering with Elmhurst College, DuPage County and SCARCE to host the 2017 Recycling Extravaganza on Saturday, April 29 from 9 a.m. – 12 p.m. The event will be held at Elmhurst College, using the Alexander Parking Lot.
Items that will be recycled include: eye glasses, hearing aids, bicycles, Brita & Pur water filters, books, household goods, classroom supplies, building materials, working appliances, batteries (auto/lawnmower/boat – no alkaline batteries) and paper shredding (two box limit – no plastic or metal binders).
State law prohibits consumers from throwing out electronics with ordinary trash and also prohibits landfills from accepting them. At the Recycling Extravaganza, electronics will be accepted for recycling including computers, keyboards, modems, scanners, printers and cell phones. There will be a fee for the recycling of Flat Screens, Projection TVS, and Monitors. The fee rate for units less than 21 inches is $25 and units over 21 inches is $35. Cash and credit cards will be accepted.
Household hazardous waste such as paints, oils, thinners, gas, household chemicals will not be accepted.
For a complete list of recyclable items, visit elmhurst.edu/sustainability.