Catholic Prep softball team defeats Fenton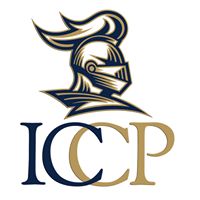 Knights roll over Bison in Bensenville
By Mike Miazga
Correspondent
The IC Catholic Prep softball team scored a recent 13-2 win over Fenton in Metro Suburban Conference Blue Division play at Redmond Park in Bensenville.
The Knights led 4-2 heading into the sixth inning, but scored three runs in the sixth and six in the seventh to record the win. IC Cadillac Prep had 17 hits.
Alessandra Eccardt and Emma Lytton each had RBI singles in the first inning.
In the six-run seventh, Kaitlyn Falduto had a single, Kayla Cervantes had a double, Josie Lytton had a double, Daniela Murillo tripled and Eccardt singled.
Brooklyn Campos was one of six IC Catholic Prep players to have multiple hits in the game.
Kayla Faber-Cournane was the winning pitcher. She threw a complete game, allowing two runs on four hits, while striking out five.