Addison Trail boys volleyball team wins Rolling Meadows tournament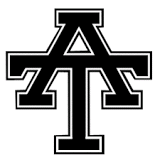 Blazers move to 2-0 in conference with victory against Proviso West.
By Mike Miazga
Correspondent
The Addison Trail boys volleyball team won the recent Rolling Meadows tournament.
Addison Trail finished 4-1 in the tournament and won the head-to-head tiebreaker with Buffalo Grove to win the round-robin event.
Addison Trail scored a 26-24, 23-25, 15-10 win against Buffalo Grove to start the tournament. The Blazers then lost 10-25, 25-23, 15-8 to Rolling Meadows. Addison Trail capped the tournament with three victories in a row. The Blazers downed St. Viator (25-19, 25-14), Fremd (23-25, 25-15, 15-7) and the Rolling Meadows JV team (25-7, 25-11).
Earlier, the Blazers were 25-14, 25-11 winners against Proviso East in West Suburban Conference Gold Division play.
Arlind Rojba had nine assists, seven aces and one kill. Michael Pudlo added four kills and three aces, while Joe Mosny had two aces. The win moved the Blazers to 2-0 in WSC Gold action.