Addison Trail baseball team making its move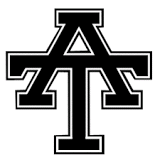 Blazers score wins against Downers Grove North and Hinsdale South.
By Mike Miazga
Correspondent
The Addison Trail baseball team turned heartbreak into major progress recently.
The Blazers went through a recent rough stretch where it lost the completion of a suspended game against West Suburban Conference Gold Division foe Hinsdale South in 14 innings (3-2) and then lost the next day to York in eight innings in a WSC crossover game.
"That was a couple of tough games for us," said Addison Trail coach Mike Kennedy.
Instead of letting the slide continue though, the Blazers did the exact opposite and got momentum back on their side in a major way with victories against that same Hinsdale South team and Downers Grove North.
Addison Trail downed Hinsdale South 1-0 in dramatic fashion and then defeated Downers North 6-3.
"The last two games against Hinsdale South and Downers North were outstanding," said Kennedy. "A couple of back-to-back wins really picked us up. We played some great baseball."
Addison Trail staff ace Nick Villasenor picked up the win in the 1-0 Hinsdale South triumph.
Villasenor walked his first batter of the year in the seventh inning of that game. After the Hinsdale South win, Villasenor had 51 strikeouts, one walk and had allowed two earned runs in 28 innings of work. He fanned nine against Hinsdale South.
"Nick threw an outstanding game," said Kennedy.
Bobby Daniels drove in a pinch runner for AJ Parnell in the bottom of the seventh to give the Blazers the win.
"AJ has been crushing the ball for us," said Kennedy. "He's hitting .490 right now. He also picked up the save against Downers Grove North."
In the Downers North win, Trevor Fulmer was the winning pitcher. He went six innings and allowed two runs.
"The first two batters of the game scored," said Kennedy. "They had back-to-back doubles and then a single. He settled down after that and was outstanding. He got stronger as the game went on. He threw 51 pitches the first two innings and then threw 50 pitches over the last four innings. He settled in and did a fantastic job for us. He also drove in two runs."
With Addison Trail up 3-2 in the fifth, Ricky Perez had a two-out double that drove in a pair of runs.
"That was huge," said Kennedy of Perez's hit. "That put us up by three and was a huge dagger at that point."
Kennedy was thrilled with how his team responded after the losses to Hinsdale South and York. "They showed resiliency," he said. "They played tough. They had every reason to bury their head in the sand. This puts us in a nice position now."
Kennedy pointed out four of Addison Trail's losses have come by one run. "In three of the games we had the lead in the sixth inning or later," he said. "We're a ball bouncing the other way here or there from being 7-2. We need to finish those types of games if we want to be a good team. The guys took that to heart and realized we have to finish those types of games if we are to be a good team."
Addison Trail has a busy conference week scheduled. The Blazers have a three-game series against Proviso East and were scheduled to play the makeup third game of the Hinsdale South series on Wednesday.
"If the first two games are any indication of what is going to happen in the third game, it's going to be another gut-it-out game," said Kennedy late last week. "It's going to be who makes the least amount of mistakes. In the two games between us, each game was separated by one run and the home team won each game. They were 8-0 when we beat them. For us to play Hinsdale South, the defending conference champion, that tough shows we belong up there."
Addison Trail is scheduled to wrap up the week with a WSC crossover game Saturday against Glenbard West.