Willowbrook boys basketball team has record-breaking season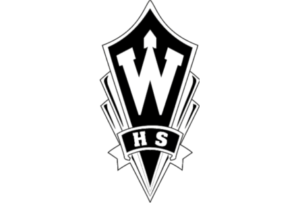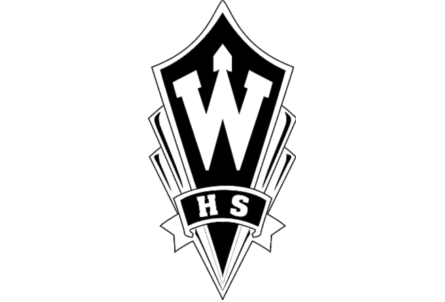 Warriors set program high for most wins—finish 24-5.
By Mike Miazga
Correspondent
Simply put, the Willowbrook boys basketball team had a record-breaking 2016-2017 season.
The Warriors set a new program record for most wins in a season after turning in a 24-5 campaign. In addition, Willowbrook shared the West Suburban Conference Gold Division title—the team's second conference title in three years.
Willowbrook also won all three regular-season tournaments it played in at Thanksgiving, Christmas and over the Martin Luther King holiday weekend.
"We won the Thanksgiving tournament, the Christmas tournament, the Martin Luther King tournament, shared the conference title and had the most wins in program history. It was a very successful season," said Willowbrook coach Chris Perkins. "We didn't finish the way we would have liked, but for four months we competed at a high level and won a ton of games."
Willowbrook lost to District 88 neighbor Addison Trail in a Class 4A regional semifinal game to close out its season.
"We were cold in the first quarter and Addison Trail came out on fire," said Perkins. "It was 20-4 in the first quarter. They shot the lights out. We won the second, third and fourth quarters, but we were already down by 16 points. It's tough to play a team three times and it's definitely tough to beat a team three times (Willowbrook won the two regular-season conference meetings)."
Matas Masys led the Warriors with 16 points against Addison Trail. Freddie Clay had 13 points, while Iman Reynolds and Sikander Zafar each had eight points. Matthew Myers had seven points.
Perkins saw plenty of progress over a year's time and attributes that to the team's success this season.
"There was a lot of growth and a lot of guys took that from last season to this season," he said. "We were very young last season. We had that growth that all coaches look for but doesn't always happen. It was there for us and it happened in a major way for us."
Ethan Schuemer earned a local All-Area award honor this season.
"Ethan was all-conference as a sophomore last year and he continued to progress this season," said Perkins. "He was our best player this season."
Willowbrook graduates seven seniors including Clay, Reynolds, Ryan King, Casey King, Will Hines, Andy Shreckengost and Darryl Skinner.
"The seniors will be missed, especially a guy like Freddie Clay," said Perkins. "Freddie was a sophomore on the varsity and was part of two conference championships. All of these seniors left a good mark on the program. They bought in and set the bar high for others classes to follow."
With many players returning, Perkins said the future remains bright. "We're definitely excited about next year," he said. "Our starting lineup returns. We have a lot of guys coming back who played at a high level and we have good players at the lower levels who are going to be able to contribute and help plug in some holes for next season."