Depth on field to help Addison Trail girls soccer team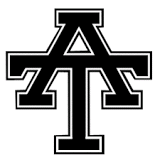 Blazers boys track team sees indoor success.
By Mike Miazga
Correspondent
When it comes to the team aspect, the Addison Trail girls soccer team rates well, according to Blazers assistant coach Angel Vega.
"Our strength overall this year is we are a slightly better team," said Vega. "This year we are a better overall unit offensively and defensively. If each player sticks to her duties on the field, we will find success on the pitch."
The Blazers are coming off a 2016 season where they won three games (one West Suburban Conference Gold Division win) and tied another.
Back for Addison Trail is four-year varsity player Anna Bajorek. "If Anna and Meryem Ahmed can find consistency in their play, they can be key players for us," said the complimentary Vega.
Vega added newcomers Sandy Herrera and Bernice Berrumen will provide a spark for the Blazers. "Newcomers like Sandy and Bernice give the team the energy and tenacity we need," said Vega.
Another plus, Vega noted, is the team's chemistry. "The team comradery this year has been a delight," said Vega. "This group seems to genuinely like each other and they want each other to succeed."
Addison Trail boys track
Addison Trail boys track coach Bruce Kelsay has seen some positives early on in the indoor track season.
Kelsay noted returning state qualifiers Jordyn Carr-Jones and Darrion Conrad have run well indoors, "and will hopefully return downstate this year in the 110 high hurdles and 200 dash, respectively," he said.
Kelsay also is excited about Addison Trail's 800 and 1,600 relay teams. "Our 4-by-200 and 4-by-400 relay teams have a chance to qualify this spring as well, as does junior Marco Flores in the 800," he said.
Addison Trail's first outdoor meet is scheduled for April 8. The Blazers will compete in their first big invitational of the outdoor season April 13 at Elgin.