Community Calendar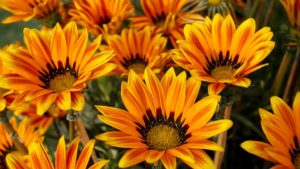 Thursday, March 23
Join the League of Women Voters of Elmhurst at 7 p.m. at the Elmhurst Public Library, 125 S. Prospect Ave., as they explore the resources available in DuPage County for those dealing with mental health issues. Meredith Kober of the National Alliance on Mental Illness (NAMI), will be the speaker. She has an educational background in social work, and will speak about the signs and symptoms of mental illness and will be joined by trained presenters with lived experience. This program is open to the public and not an Elmhurst Public Library program. Info: go online to: http://lwv.org/local-league/lwv-elmhurst.
Friday, March 31
• Beginning at 11:30 a.m., Elmhurst College will hold its 10th annual Governmental Forum at Drury Lane Conference Center in Oakbrook Terrace, featuring Illinois Senate President John Cullerton, who will present State of Illinois: Crisis and Resolution as the keynote speaker. The moderator will be Daniel L. Goodwin, chairman and CEO of The Inland Real Estate Group of Companies, Inc. Tickets are $25 each and include lunch. The public is invited. For tickets, visit elmhurst.edu/tix.
• Beginning at 6 p.m., Elmhurst College will screen a documentary called Hairy Who and The Chicago Imagists in the Schaible Science Center, Illinois Hall, on the campus of Elmhurst College elmhurst.edu/campusmap). It is about a dynamic group of artists who, beginning in the 1960s and spanning two decades, thumbed their noses at the art establishment, producing works that were outrageous, aggressive, humorous and significant. Founding members include Suellen Rocca, Elmhurst College's curator and director of exhibitions. After the screening, participants are invited to walk over to the A.C. Buehler Library and explore the College's unparalleled collection of Chicago Imagist and Abstractionist Art. Rocca will be available for questions during the visit. For more information, please call (630) 617-6110 or srocca@elmhurst.edu.
Tuesday, April 4
Learn how to create your own spring flower arrangements from expert Kelly Starich, from Carousel Flowers in Elmhurst, the featured speaker at the Crestview Garden Club meeting. Kelly will demonstrate three different spring arrangements and share tips and techniques to help design and create long-lasting fresh flower arrangements. The meeting begins at 7 p.m. at the Community Bank of Elmhurst, 330 W. Butterfield Road at Spring Road, second floor. The program is free and open to the public. Info: 630-408-7900.
Saturday, April 8
• From 8:30-11 a.m., Immanuel Lutheran Church & School at 142 E. Third Street is holding a special Easter celebration. 8:30 a.m. – pancake breakfast (free will donation); 8:45-11 a.m. – petting zoo, depending on the weather; at 10 a.m., the Easter Story devotion followed by a raffle for prize baskets. Easter egg hunt for kindergarteners and toddlers begins after the Easter Story; afterwards, another Egg Hunt will be held for children in grades 1-3. Info: immanuelelmhurst.org. Free and the public is invited.
• Starting at 10 a.m. at Elmhurst City Hall, 209 N. York St. The Elmhurst Senior Commission will be hosting a community conversation on "maintaining a positive outlook as we age," Prepare to learn helpful information concerning issues that arise as we age.  Maintaining a positive outlook while coping with the challenges of illness, medication effects, fear of outliving one's assets, loneliness, loss of a spouse, and loss of a child will be explored. There will be reserved seating and limited space. For reservations, call 630-306-7077.
• From 12-4 p.m., the band Lake Effect will perform a benefit fundraiser concert at Pinstripes in Oak Brook for the Elmhurst Symphony Orchestra. Tickets for the benefit are $50 for adults; $30 for youth 13-17; and $20 for children 5-12. Six percent of the ticket price is tax-deductible. Raffle tickets to help support ESO programs are $10 each or 3 for $25. To purchase or reserve tickets, call 630-941-0202 or visit elmhurstsymphony.org. Reservations are due by March 31.
Thursday-Sunday, April 27, 28, 29 and 30
York High School drama will perform West Side Story. Tickets will go on sale to the public beginning Thursday, March 16 at www.ticketpeak.com/res/yorkdrama.
Ongoing programs:
• "House & Home" opens at the Elmhurst History Museum on April 7 through May 25. The exhibit is made possible through the National Endowment for the Humanities' NEH on the Road initiative, and is organized by the National Building Museum in Washington, D.C. and is toured by the Mid-America Arts Alliance. Local sponsors include Elmhurst 255 Downtown Apartments and L.W. Reedy Real Estate.
• Extended through March 26, Lizzadro Museum of Lapidary Art continues its special exhibit, "Fabergé Style Carvings," which features replicas of Fabergé's original hard stone carving designs including flower studies, figurines and animals made in Idar-Oberstein, Germany.
• A support group for family caregivers of older adults meets the second and fourth Thursdays of every month from 6:30-8:30 p.m. at the Elmhurst Public Library's second floor study room. (Not an Elmhurst Library program.) Info: (630) 833-9665.
• "By All Accounts: The Story of Elmhurst," is at the Elmhurst History Museum, 120 E. Park Ave. Take an interactive journey through Elmhurst history. View new additions to the exhibit including a feature on veterans and the Glos Mansion history. Admission: Free. Hours: 1-5 p.m., Tuesday through Friday and Sunday; 10 a.m.-5 p.m. Sunday. Info: 630-833-1457 or elmhursthistory.org
• The Elmhurst American Legion, T.H.B. Post No. 187, hosts a fish fry every Friday night from 6-8:30 p.m.  New York steaks are available first Friday of the month. Musical entertainment follows. Karaoke on the second Friday of each month.  Bingo on Wednesdays, starting with Early Birds at 6:45 p.m.  Info: 630-833-7800
• TOPS—Take Off Pounds Sensibly—meets on Friday mornings at Grace Lutheran Church 950 S. York Road, Bensenville. Weigh-in at 9:30 a.m., meeting from 10-11 a.m. Info: email Millie at johnreiter@sbcglobal.net